TOUEI KENZAI INDUSTRIAL will be closed from:
Friday 25th December 2015 – Monday 4th January 2016.
We will resume on Tuesday 6th January 2016.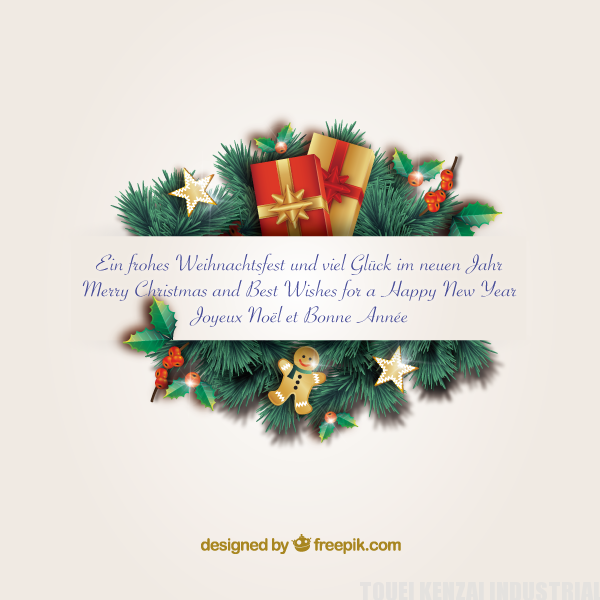 We are also off for our public holiday on Monday 11th January 2016.
We wish all our clients, colleagues and friends a safe, joyous holiday season.
Have a wonderful Christmas, Hogmanay and New Year Day. May you have a good fortune in the coming year!!